As a creative professional, I leapt at the opportunity to read Creativity, Inc. by Ed Catmull (with Amy Wallace), not only because I openly harbor a longtime fascination with Pixar, but also because it is refreshing to see a business book both coming from and directed at the creative professions.
This book is a f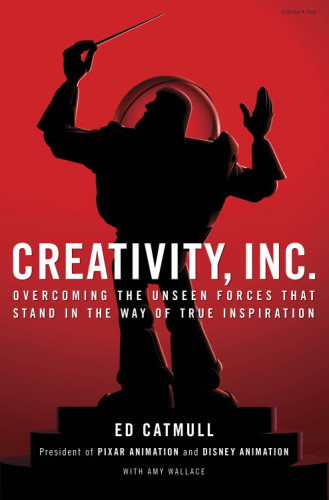 ascinating look at the birth and continuing growth of Pixar Animation Studio from the unique point of view of author Ed Catmull, one of its founders and currently the President of both Pixar and Disney Animation.  But it is most valuable for its insight into how to build a sustainable creative environment.  Catmull takes us into his own evolution as a leader navigating the pitfalls of building a new company, constructing a culture that supports creative innovation, and finding ways to sustain that culture through success, failure, growth, and change.
Catmull illustrates his points with anecdotes about the making of many of Pixar's films, which makes the book very accessible since most readers have probable seen at least one Pixar film.  His final chapter, an appendix entitled "Starting Points: Thoughts for Managing a Creative Culture", summarizes the lessons he's learned running Pixar and is a manifesto unto itself which should be printed on giant posters and hung in every creative business.
Creativity, Inc. is a fantastic book about business leadership and fostering a creative environment, and as a creative professional, it left me feeling thoroughly inspired.  I highly recommend it.
Following are links to discussion questions and supplemental material for a pro book club discussion of this book.
---
DISCUSSION QUESTIONS:
Unfortunately, there is no official reading guide for Creativity, Inc.  Instead, I recommend using my Discussion Questions Resources as a starting point for crafting your own questions for the book.  A library in Canada came up with some good examples of discussion questions for this book as well.  (Scroll down to the end of the page.)
SUPPLEMENTAL MATERIAL: